Partner

Aqua Comms

Aqua Comms DAC is an Ireland head-quartered Carriers' Carrier which specialises in the building and operating of submarine fibre-optic cable systems. Aqua Comms offers a complete service that includes the planning, implementation and supply of fibre pairs, spectrum and capacity services to the global media, content and carrier markets.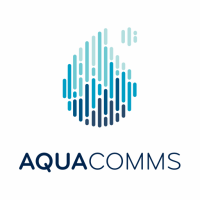 Aqua Comms provides high bandwidth, transport-layer subsea services to the wholesale market including carriers, cloud and content players).
Building on its vision of efficient submarine infrastructure ownership, Aqua Comms has recently launched its second Trans-Atlantic cable, America Europe Connect-2, (AEC-2), its share of the Havfrue cable. It is also completing two news cables: CeltixConnect-2 (CC-2), its second Irish Sea cable, and North Sea Connect (NSC) to develop a resilient dual-path network across the Atlantic between North America and Europe, creating the North Atlantic Loop.
Aqua Comms operates as a carriers' carrier and only that, and its FOCUS therefore is on providing high bandwidth, transport-layer subsea services and only in the wholesale market.
Through a state of the art network, Aqua Comms offers a range of wavelength, Ethernet and capacity services to multiple data centre and PoP locations in the US, Ireland, UK and Europe.
Contact
Chris Bayly
Chief Commercial Officer
cbayly@aquacomms.com
Tel.: +44 7867 341574
Partner

ABB

Smart low and medium voltage power distribution systems.

UPS systems, monitoring and automation systems, energy optimization.

Energy and insight for the data centers of tomorrow.
In the dynamic, fast-paced data center industry, a passion for change is essential. Having been at the forefront of industrial power and automation for over a century, it's in our DNA. Like you, we feed off new challenges. And by partnering with us, you can be confident that whatever demands the future brings – from scale to speed to sustainability – we'll work with you to find the answers and best data center solutions.
Learn more about ABB's products for data centres:
Contact
Jørgen bjerg
Sales Manager, Data Centres
joergen.bjerg@dk.abb.com
Tel.: +45 2157 9214
Service / product
Power supplies and emergency power supplies
Consultants
Other equipment
Partner

COWI​ A/S

COWI is a global, leading consulting group that provides a combination of multidisciplinary services to local markets and specialist services to the global market, and we strive to deliver solutions to both customers, users and society. From buildings and renewable energy to climate adaption plans and major infrastructure projects all over the world, our ultimate goal is to help build a better world project by project.

COWI has a dedicated European Mission Critical team, that has been developing sites, designing, and constructing Mission Critical Facilities for more than 20 years. With our more than 7000 employees we can cover the full spectra of disciplines ranging from: site selection/acquisition, site due diligence, through EIA, designing, permitting, planning and master planning.
We have a strong design team and are involved throughout the construction phases and retrofitting of the projects. In addition, we have been working closely with power- and district heating utilities for a range of years and have strong experience in waste heat recovery, and renewable energy projects.
COWI has delivered a broad range of consulting engineering services to the large IT companies that have settled down with hyperscale and colocation sites the recent years in the Nordics.
COWI's Mission Critical services and deliverables:
Site selection and mapping

Intelligent tools for site scouting and screening (GIS + public data)

Stakeholder management, mapping of existing and historic conditions, acquisitions

Due diligence

Geotechnical, hydrological, environmental, archaeological etc.

Infrastructure utilities

Power, district heating, waste heat recovery, water etc.

Master planning and zoning

Zoning, local planning, EIA, permit handling, local liaison (AHJ handling)

Test fits and masterplan

Design & Design Localization

Civils, structural, architectural (CSA)

Mechanical, electrical, plumbing (MEP)

Communication; fibers & copper

Utilities, perimeter security,

Substations

Value engineering, build to suit projects and modular DC

BIM embedded in all processes

Construction phase

Project Management, QS/CM, construction supervision, EHS & Commissioning

Land Surveying and scanning, resident engineers, subject matter experts

OPS phase

Project Management, retrofitting, ad-hoc projects

Facility Management services

Eco-system sector coupling

Power to X facilities

Waste heat recovery

Renewables projects

Submarine Cables
Contact
Rasmus Brandt
Business Development Manager
Associate Project Director
rabn@cowi.com
Tel.: +45 2163 5774
Service / product
Building
Electricity – emergency supply
Cooling
Heat recovery
Advisor
Due Dilligence
Planning
Permitting
Civils design
Partner

Coromatic A/S​

Coromatic secures availability of power and data communications for mission- critical functions. We are here 24/7 for our customers to ensure high availability and productivity in facilities, to save lives by securing operations without disruptions and to protect the environment by optimizing energy consumption.

Our data center offerings
Coromatic has extensive experience in designing, building, and maintaining data centers and server rooms.
Just like the heart to the bloodstream, the data center is the digital heart of each company's network. Throughout the years, we have designed and built more than 1,000 different data centers and server rooms. Consequently, we're skilled at understanding the needs of each organization so that we create the best solution for your data center.
There are no shortcuts to the right data center solutions
We consider each customer's specific needs and account for prevailing conditions. Based on the information we gather we present a proposal for your data center solution.
Strong focus on environmental factors and energy efficiency
Besides the obvious security requirements, strong focus on environmental factors and energy efficiency characterize our technical planning and designs. This way, we take responsibility for the environment, while saving money in the data center.
Our strength is our ability to see the big picture. We have all the necessary skills inside our organization. We take responsibility for the data center, and we ensure that various parts and systems work together for optimum availability levels.
Throughout the years, we have delivered several solutions for heat recovery in data centers, which is one way to optimize a solution from an environmental perspective. In other words, the goal is to produce a solution with the right security without compromising on energy optimization and environmental aspects.
Turnkey data centers
Most of our projects are turnkey data centers, where we take responsibility for the agreed functionality. We include everything from civil works, construction of buildings, rooms, or prefabricated modules, raised floor, electrical installations including uninterruptible power supply (UPS) and generators, cooling, fire extinguishing and detection, monitoring, BMS, DCIM, rack, PDU, and network cabling.
Three main phases of a new data center project
During these phases, we manage:
Before: site selection, existing infrastructure audits, business continuity audits, needs assessments, conceptual design, detailed design, assisting in municipal approvals and permits
During: construction, installations, project management, commissioning
After: maintenance and service, annual audits, upgrades, and expansions
Because we always base our proposals on each customer's specific needs and requirements, we work without a pre-select type of solution or brand. In this way, we propose solutions from suppliers that constitute the very best fit for each specific data center.
Contact
Michael Esmann
Account Manager
michael.esmann@coromatic.dk
Tel.: +45 6317 6214
Service / product
Building
Electricity – emergency supply
Cooling
Heat recovery
Adviser
Partner

DEIF​

Established in Denmark in 1933, DEIF is a global market leader in green, safe, and reliable control solutions for decentralised power production. In simple terms, we make sure power is always available, for example by supplying power management solutions that keep data centres online when mains power fails. In a world that relies on digital technologies, our solutions play an important role in keeping communication lines open, and storage systems available.

With decades of experience in generator control and power management systems, our control solutions can help you run generators efficiently, saving fuel, optimising maintenance schedules, and reducing carbon emissions. They can provide the level of redundancy and resilience you require. And they can help you integrate sustainable power sources such as solar panels, wind turbines, and energy storage systems without sacrificing reliability. DEIF has developed tier-compliant power management solutions for numerous data centres, giving us extensive experience in designing solutions for new data centres, or carrying out retrofit upgrades with no interruptions to service delivery. Our Uptime Institute approved Accredited Tier Designers (ATD) and Accredited Tier Specialists (ATS) contribute expertise and valuable inputs, and our strong global presence with subsidiaries, sales representatives, and service partners across the globe helps you deploy control solutions for data centres at a global scale if required.
Service / product
Power Management System - User-friendly, redundant, and compatible controllers such as our AGC-4 Mk II advanced genset controller and our ASC-4 series of advanced sustainable controllers, plus voltage regulators, HM.

Design tools, emulation solutions, and remote monitoring services that help you design and run power solutions efficiently for Datacenters

Consultancy and support every step of the way from the design board to the implementation

Turnkey solutions for Newbuild and Retrofit / Upgrades
Partner

Huawei​

For Data Center industry, Huawei aims to build Simplified, Green, Intelligent, and Secure Next-Generation Data Centers. To address the challenges of traditional data centers, such as inefficient construction mode, long construction periods, high energy consumption, difficult O&M, and low reliability, Huawei adheres to the "modular + intelligent" design concept and reconstructs the architecture, cooling, O&M, and power supply to build simplified, green, intelligent, and secure next-generation data centers and achieve the target of PUE lower than 1.3 before 2030.
Partner

MTHøjgaard Danmark​

Turnkey Contractor used to work for International Hyperscale Companies.

MTHøjgaard Danmark – a 100 year old Danish company.

MTHøjgaard Danmark has been involved in all Hyperscale Datacenters build in Denmark. (Turnkey and Civil Work)

Contact
Bo W. Jørgensen
Section Director
bwj@mth.dk
Tel.: +45 2270 1364
Service / product
Building
Electricity – emergency supply
Cooling
Heat recovery
Advisor
Partner

Siemens

Integrated data center solutions

Maximum uptime. Highest energy efficiency. Full scalability. Utmost security and safety. The stakes are high, and challenges are manifold for data center infrastructure managers. We have therefore pooled our vast expertise and experience in data center services operations to support them across several disciplines. We do this with a comprehensive portfolio of integrated data center solutions and global services for optimized sustainability, security, fire safety and reliable performance – day in, day out, around the clock.
Contact
Knud Erik Kristensen
Business Development Manager
knuderik.kristensen@siemens.com
Tel.: +45 2129 3513
Service / product
Cooling
Power
Fire safety
Security
Infrastructure management
Services
PARTNER

VATTENFALL

Vattenfall Network Solutions have been supporting our clients on Power as a Service, operational leasing of electrical infrastructure for more than 20 years. PaaS is typically: Electrical distribution, transformers, switchgears, back-up and heat recovery systems. Vattenfall perform the initial investment take full operational and maintenance responsibilities and our clients get the full service for a fixed monthly fee. Our Power as a Service contracts typically run over a 10 year period with possibility for renewal. We are OEM independent and work with several different suppliers for our different data centre clients.
Partner

360 law Firm

As founder and board member of the Danish Data Center Industry, we have an in-depth understanding of the industry. As a full-service law firm, we assist in all legal and tax matters, including: Establishment of corporate and tax structure in all Nordic countries, acquisition of land, construction contracts, planning and public permissions, supply and delivery contracts, labour law, employment contracts, salary tax, payroll and social security.

All services are delivered through your One Point of Contact so you do not need to devote resources talking to team of specialists.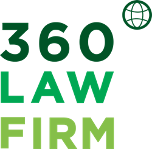 As a full-service law firm, we provide all legal and tax advice in relation to the data center industry.
We provide this through your One Point of Contact, covering all Nordic countries.
Besides English-speaking countries, we have dual authorised lawyers from Denmark, Italy, Spain and France, respectively, including a branch office in the heart of Paris.
For more information, please contact your One Point of Contact, Ulrik Fleischer-Michaelsen, and visit our website
Contact
Ulrik Fleischer-Michaelsen
Advokat, Partner
ufm@360-lawfirm.com
Tel.: +45 2524 5137
Want to know more?
Contact us today